Main content starts here, tab to start navigating
COVID-19 UPDATE
Our #Expectmorecare❤️ Campaign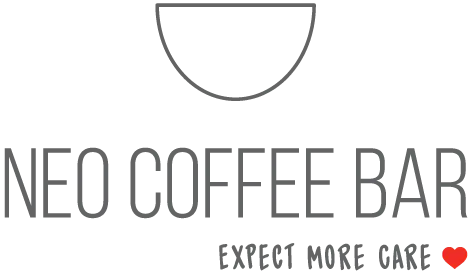 We've always taken great care in everything we do.
We asked our #coffeecommunity what changes they'd like to see in our cafes when we re-opened. No comment or message was ignored. Introducing our #expectmorecare❤️ campaign:
With health and safety as our top priority and keeping our customer feedback in mind, we've introduced new measures, like increased sanitation and contactless options, in our cafés.
Indoor and Outdoor Seating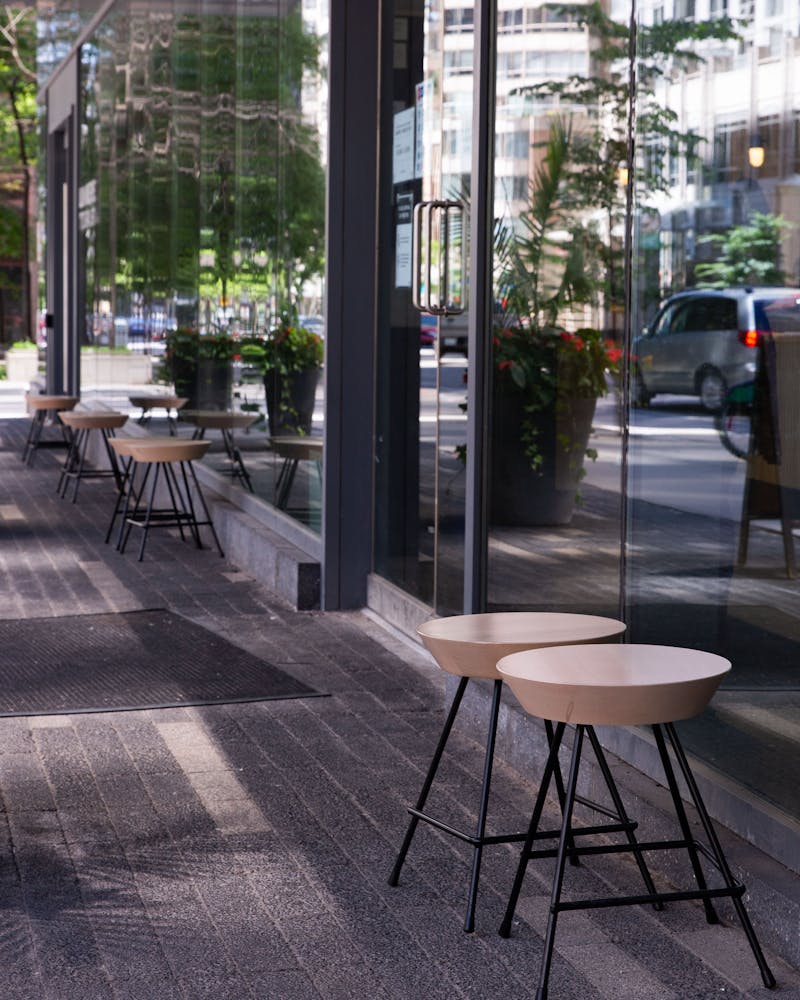 As of Oct. 10, 2020, our indoor seating areas are closed as per government regulations.
As of Mar. 20, 2021, our outdoor seating has re-opened.
We're always open for pick-up and delivery at both our FREDERICK X KING and BAY X COLLEGE locations.
Plexiglass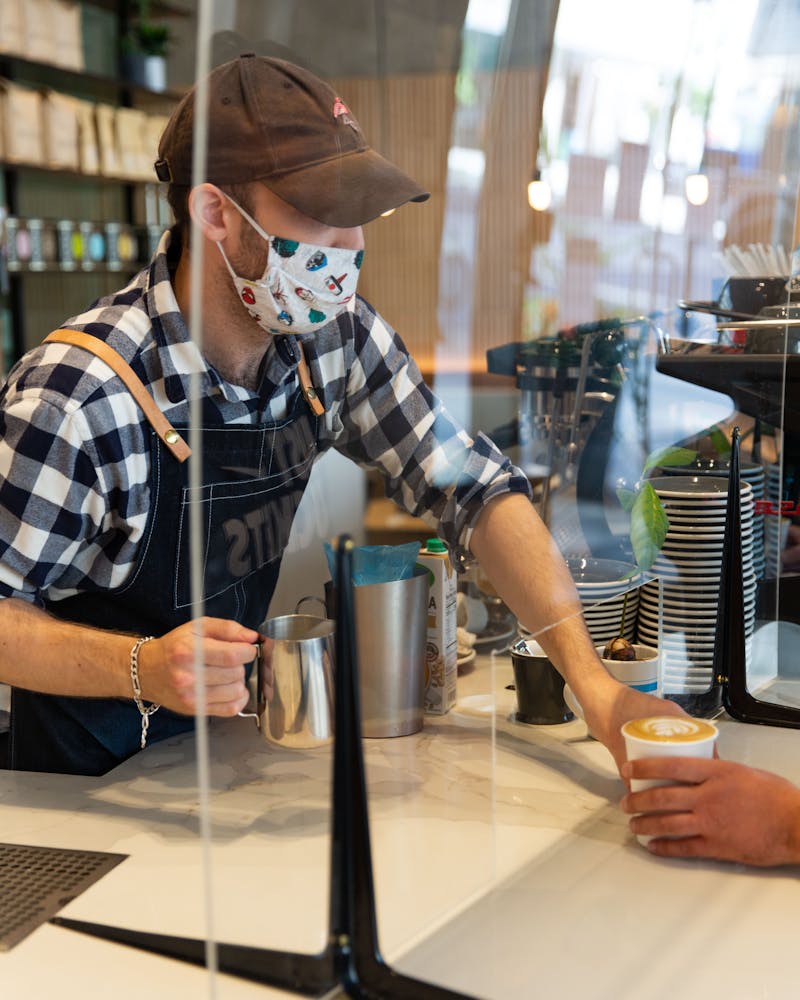 We've also installed new plexiglass shields at our counters. This is to ensure we respect social distancing guidelines and protect our staff and guests.
Staff Health Screening Checks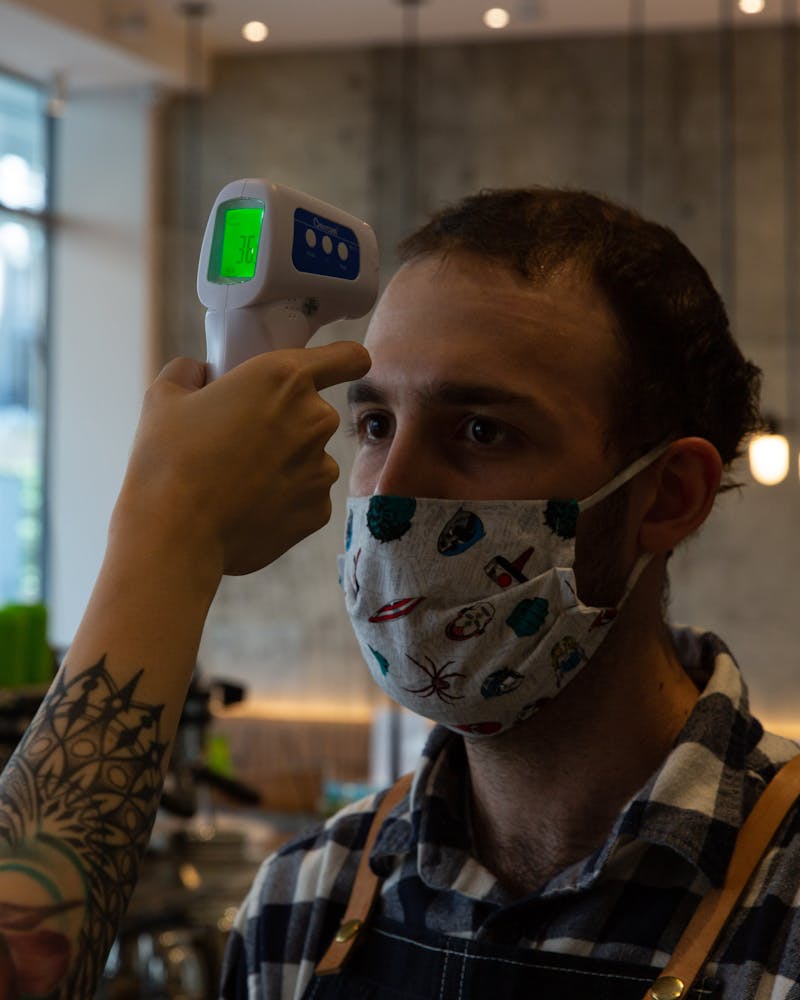 We want to ensure all our staff members remain healthy and strong.
When employees arrive at our restaurants, they are asked by management whether they have any symptoms of illness, and whether they have come into contact with anyone ill or presenting signs of illness. Next, they receive a touch-free, non-invasive temperature reading to ensure that they are well enough to come to work and not putting anyone else at risk.
Staff members who answer "yes" to any of these questions or have temperature readings above 100°F (38°C) will be asked to return home.
Personal Protection Equipment (PPE)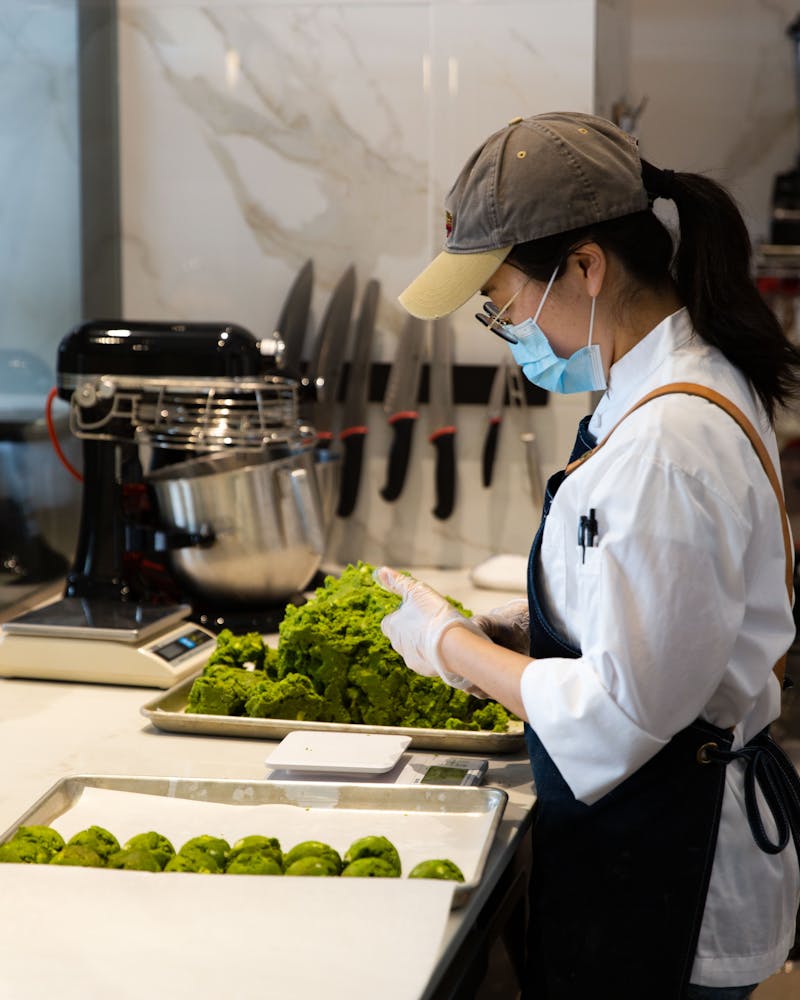 To protect the health and safety of everyone who enters our restaurants, our staff is wearing personal protective equipment (PPE), including face masks. Don't be alarmed if you don't recognize us—it's still the same friendly faces you're used to seeing, just under our masks for now! We will continue to wear them for you, for us and for the community.
Online Ordering
With our focus on providing more contactless options for our guests, we've implemented a new online ordering system on our website. We hope this easy-to-use platform helps our guests feel more comfortable when ordering for pickup at our cafés.
Simply go to our website to order pickup online right now. There's no need to call us—unless you'd like to say hello!
Curbside Pick-Up
With curbside pick-up, guests can stay inside their cars or just wait outside while we bring their order right to them. We want to make it as easy, comfortable, and safe for everyone to receive their food, and for our NEO COFFEE BAR staff to serve you. It's just one of the many changes we're implementing with #expectmorecare❤️ as we move forward in this changing landscape with COVID-19.
For curbside pick-up, all you have to do is:
Call us to order.
Provide us with the details of your car including make, model and license plate number.
Call us and confirm your car details when you arrive.
We'll come outside to you with your order and our Point of Sale terminal for payment.